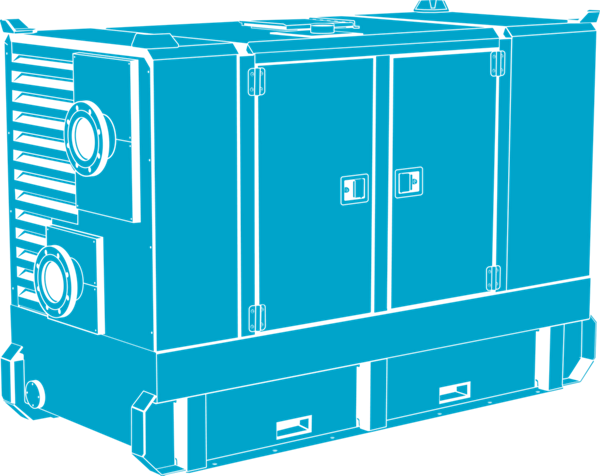 Machine information
Manufacturing and commissioning date Warranty information Running hours (via FleetLink or manually) & last service done Alternator condition and maintenance requirements (if measured)
Spare Parts & Shop
Scan and get a direct link to: 1. the right Spare Parts Book and recommended spare parts on Parts Online, our interactive spare parts catalogue. 2. Shop Online to buy Spare Parts with your account.
Clear Technical Instructions
Service videos such as: how to start up, perform maintenance and service, ... Operating and daily service instructions Instruction manuals and technical drawings
The Power of Information
Power Connect provides you with split-second access to the technical details of your Portable Compressor, Generator, Pump, Handheld Tool or Light Tower. Making it easy to service and maintain your equipment. 
Getting access is easy!
Scan the QR-code on the machine via the Power Connect app or the QR code scanner on your smartphone.
Or enter the machine's serial number in the Power Connect Portal or in the Power Connect app on your smartphone.
When you download the App, you can create a personal login, and log the service intervals of your equipment. This is an easy way to keep track of your service history, add details of the new service performed, and quickly access the history of all scanned machines.
5 great reasons to download Power Connect
Access all important machine information in 1 place.
Access the Spare Parts Book to find all of the spare parts (such as filters, oils, …) you need to service your machine. Buy them instantly with your Shop Online account.
Keep better track of your service history – in detail – and prepare for service to avoid unplanned downtime.
Access instruction manuals and videos that help you extend the machine's lifetime with improved service.
Share information easily and quickly via e-mail or as a message.